In the world of gemstones, few carry the mystique and sophistication quite like onyx. This captivating stone has graced jewelry designs for centuries, adding an element of timeless elegance and intrigue. Join us as we delve into the fascinating world of onyx, exploring its origins, properties, and why it continues to be a cherished choice for jewelry enthusiasts around the globe.
  Origins and Formation
  Onyx is a form of chalcedony, a type of microcrystalline quartz, and is renowned for its smooth, waxy luster. The name "onyx" is derived from the Greek word "onux," meaning fingernail or claw, a nod to its predominantly black color. While black is the most common, onyx can also be found in various hues, including shades of brown, red, white, and even green.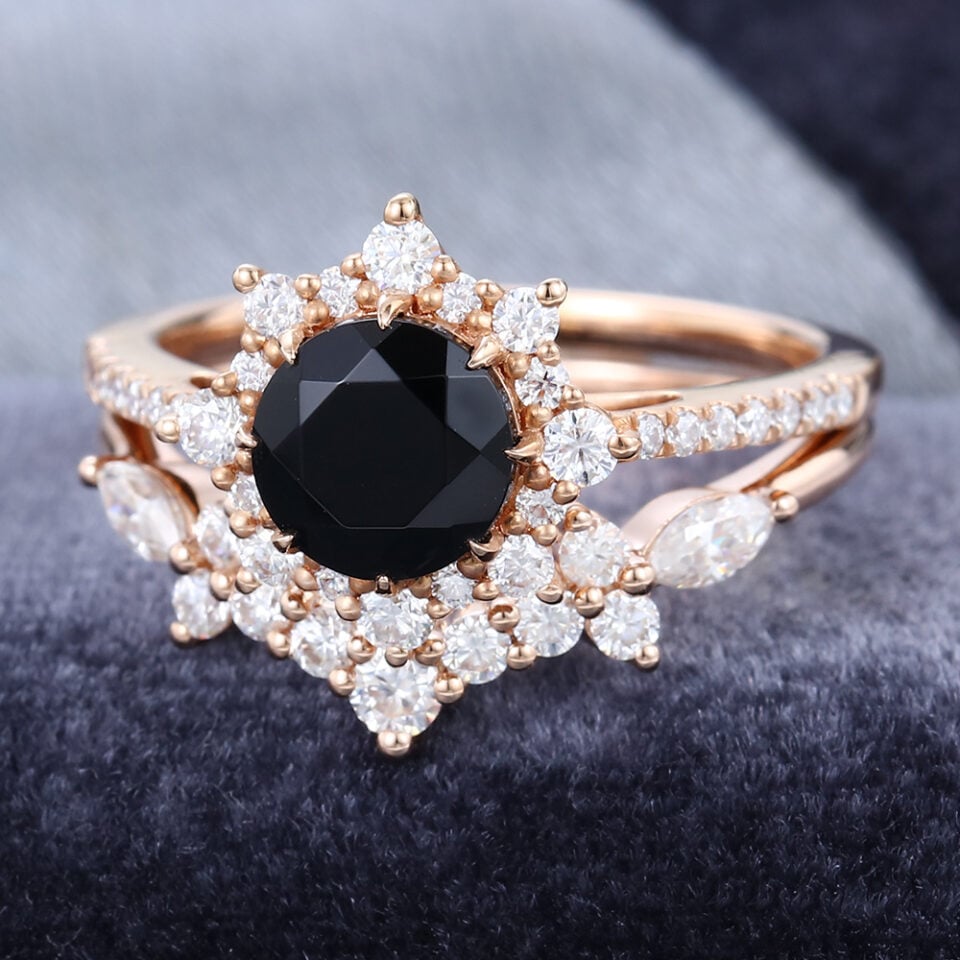 This precious gemstone is typically formed in the cavities of lava, where over time, the slow cooling of the volcanic rock allows the unique bands or layers of onyx to develop. The distinctive banding, a result of the alternating colors in the stone, adds to its allure and visual appeal.
  Symbolism and Significance
  Throughout history, onyx has been attributed with various symbolic meanings and metaphysical properties. In many cultures, it is believed to have protective qualities, guarding against negativity and providing strength during challenging times. The ancient Romans, for instance, carved intricate cameos from onyx, often depicting gods and heroes, considering it a stone of power and protection.
  Onyx is also associated with enhancing focus, willpower, and discipline, making it a popular choice for those seeking to channel their inner strength and achieve their goals. The deep, rich color of black onyx, in particular, is often linked to a sense of sophistication and formality, making it a preferred choice for formal occasions and luxurious jewelry pieces.
  Onyx in Jewelry
  The versatility of onyx makes it a favorite among jewelry designers. Its smooth texture and ability to take a high polish make it ideal for carving intricate designs and creating stunning cabochons. Onyx is commonly used in a variety of jewelry pieces, including rings, necklaces, earrings, and bracelets.
  One popular design choice is to pair onyx with precious metals like sterling silver or gold, creating a striking contrast that highlights the stone's natural beauty. Onyx is also often used in combination with other gemstones to create unique and eye-catching pieces that reflect individual style and taste.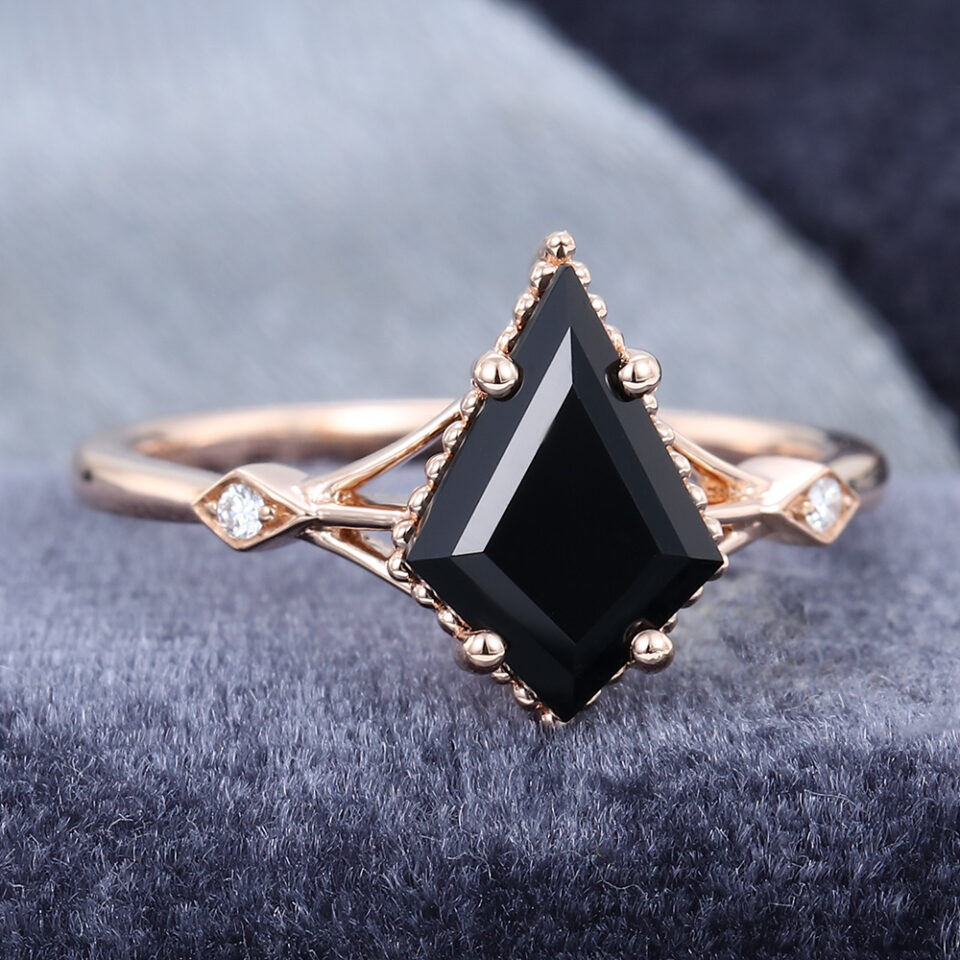 To ensure the longevity of your onyx jewelry, it's essential to handle it with care. While onyx is relatively durable, it can be susceptible to scratches and damage from harsh chemicals. Clean your onyx jewelry with a soft, damp cloth and avoid exposing it to extreme temperatures.
  Store your onyx pieces separately from other jewelry to prevent scratching, and consider removing them before engaging in activities that may expose them to potential damage. With proper care, onyx jewelry can maintain its beauty and luster for generations to come.
  In Conclusion
  Onyx is more than just a gemstone; it's a symbol of strength, sophistication, and timeless beauty. Whether you're drawn to its deep black hues or the captivating patterns created by its bands, onyx has a unique appeal that transcends trends. Explore the world of onyx jewelry at CoolringJewelry, where each piece is crafted with precision and passion, bringing the allure of onyx to life in every design.
  Indulge in the elegance of onyx and make a statement that stands the test of time. Discover the allure of this remarkable gemstone and let its rich history and symbolism become a part of your own story.