In the world of gemstones, where each one tells a unique story of beauty and significance, moss agate emerges as a captivating contender for adorning our most cherished accessories—rings. Renowned for its distinctive appearance and purported metaphysical properties, moss agate has piqued the interest of jewelry enthusiasts seeking a combination of style and symbolism. In this exploration, we delve into the enchanting world of moss agate and discern whether it is indeed a gemstone worthy of gracing the fingers that wear it.
  The Allure of Moss Agate:
  Moss agate, a variety of chalcedony characterized by its moss-like inclusions, boasts a mesmerizing blend of earthy hues, ranging from translucent greens to warm browns. The delicate, fern-like patterns within the stone evoke a sense of tranquility and connection to nature, making it a distinctive and sought-after gem in the realm of jewelry design.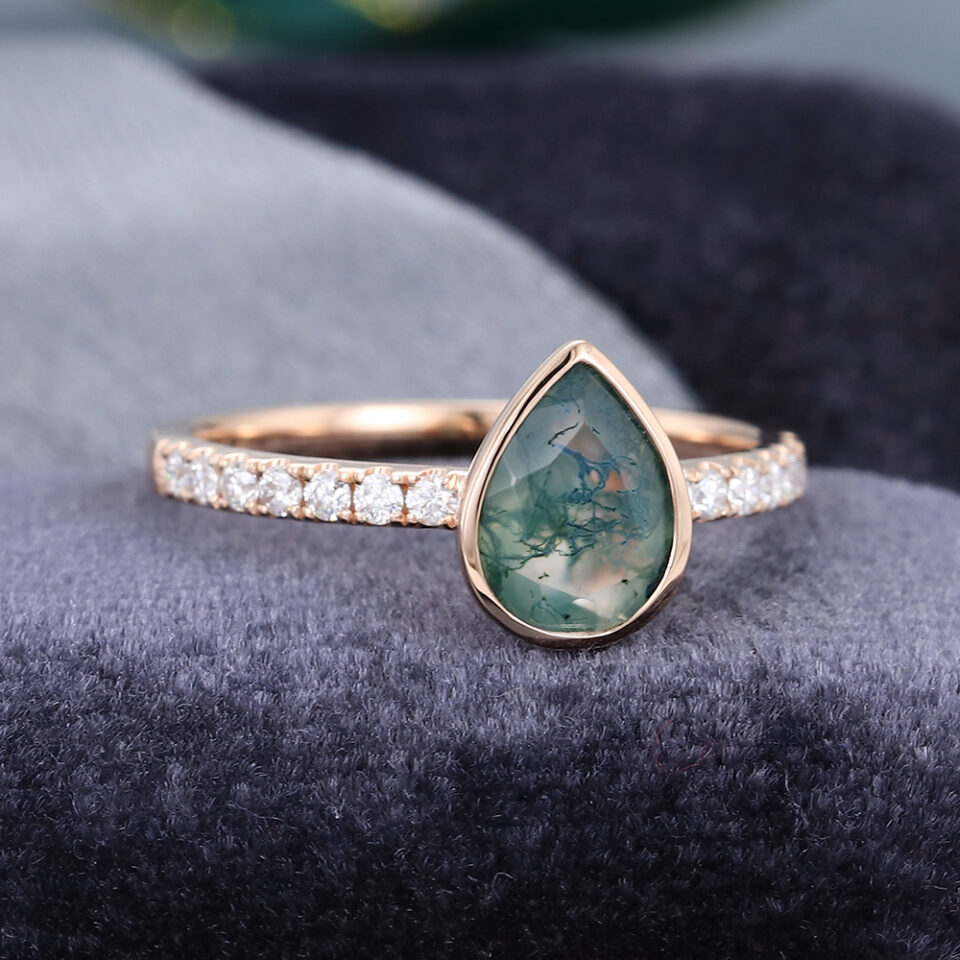 Durability and Wearability:
  One of the primary considerations when selecting a gemstone for a ring is its durability. Moss agate, with a hardness ranging from 6.5 to 7 on the Mohs scale, exhibits a moderate resistance to scratching and wear. While not as hard as some traditional engagement gemstones like diamonds or sapphires, moss agate can still withstand daily wear, especially when set in protective settings.
  Design Versatility:
  Moss agate's unique patterns make it a versatile choice for a range of jewelry designs, particularly rings. Whether set as a solitaire centerpiece or accentuated with complementary stones, the distinctive character of moss agate can add a touch of individuality to any piece. Designers often use this gemstone to create nature-inspired themes or to evoke a sense of harmony and balance in their creations.
  Metaphysical Significance:
  Beyond its aesthetic appeal, moss agate is believed by some to possess metaphysical properties. Known as a stone of abundance, it is thought to attract prosperity and success while fostering a connection to nature and promoting emotional balance. Those who appreciate the spiritual aspect of gemstones may find moss agate to be a meaningful choice for a ring that goes beyond mere adornment.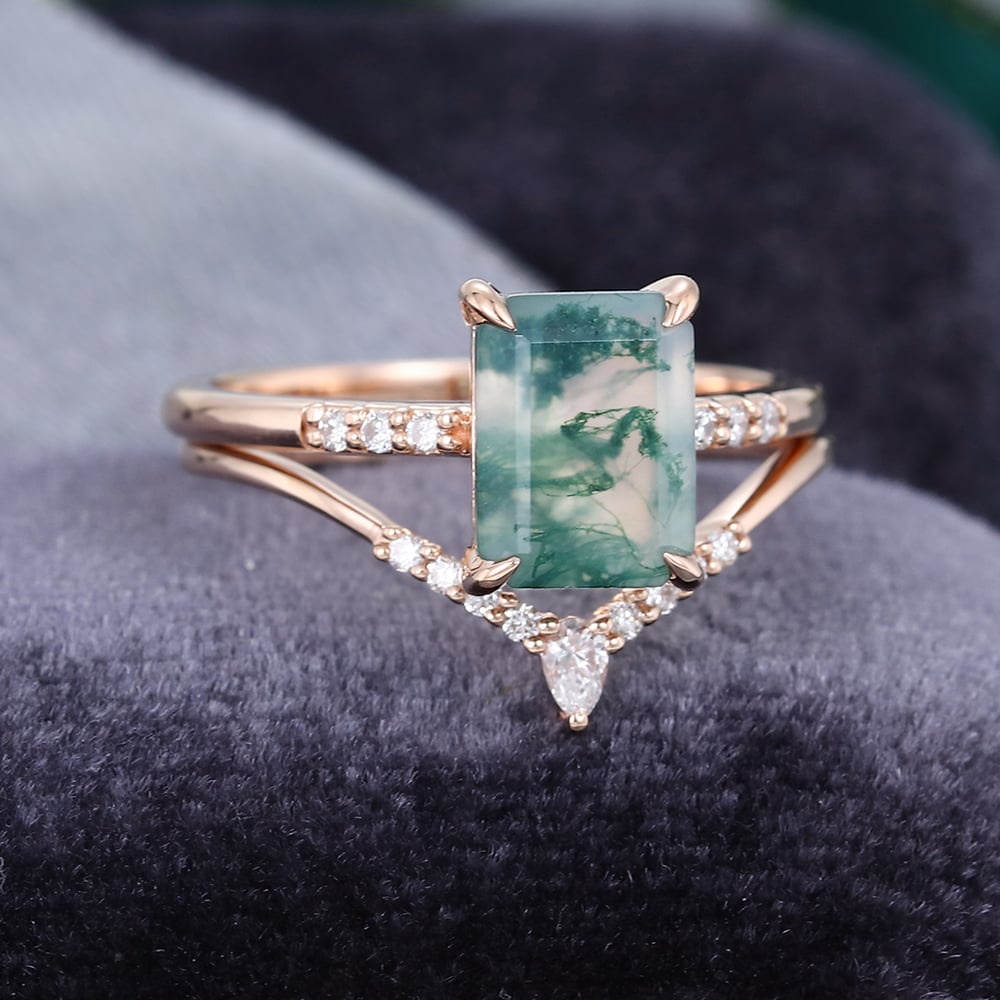 Caring for Moss Agate Rings:
  To ensure the longevity and radiance of moss agate rings, proper care is essential. Avoid exposing the gem to harsh chemicals and extreme temperatures, and clean it gently with a soft brush and mild soap. Regular maintenance will help preserve the stone's beauty and keep the ring looking stunning for years to come.
  In the realm of jewelry, the choice of a gemstone for a ring is a deeply personal decision, intertwining aesthetics, durability, and symbolic meaning. Moss agate, with its captivating patterns, moderate hardness, and purported metaphysical properties, stands as an intriguing option for those seeking a unique and meaningful piece. As you embark on the journey of selecting the perfect ring, consider the timeless elegance that moss agate brings to the table—nature's artistry encapsulated in a gemstone, waiting to adorn your fingers with grace and style.