Jewelry has always been more than just fashion accessories; they often hold deep symbolic and cultural significance. One such piece of jewelry is the black onyx ring. The black onyx stone, with its enigmatic beauty and rich history, has been worn by individuals for centuries. But what does it truly mean to wear a black onyx ring? In this blog, we'll delve into the history, symbolism, and the contemporary significance of this intriguing gemstone.
  The History of Black Onyx
  Black onyx is a variety of chalcedony, a microcrystalline form of quartz, known for its deep black color with white or grayish bands. The name "onyx" is derived from the Greek word "onux," which means "claw" or "fingernail." According to Greek mythology, the goddess Venus trimmed her son Cupid's nails while he was sleeping, and the clippings fell into the sand. The Fates turned these clippings into stone to preserve their beauty, creating onyx.
  Black onyx has a long history of use in jewelry, dating back to ancient Egypt. It was a popular material for carving amulets, seals, and cameos. The Romans, too, used black onyx for both practical and ornamental purposes. They believed that black onyx could provide protection from negative energy and enhance self-control.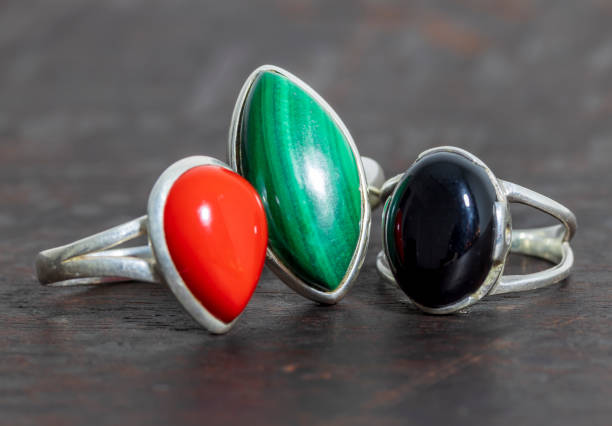 Symbolism of the Black Onyx Ring
  Wearing a black onyx ring carries various meanings and symbolism, making it more than just a fashion statement:
  Protection: Throughout history, black onyx has been considered a protective stone. It is believed to shield the wearer from negative energies and promote a sense of security and safety.
  Courage: The deep black color of onyx is associated with strength and courage. It is believed to bolster one's inner resolve and help overcome fears.
  Self-confidence: Black onyx is often seen as a confidence-boosting gemstone. Wearing it can help individuals feel more self-assured and assertive.
  Emotional balance: The black onyx is thought to aid in emotional healing and balance. It is believed to absorb and transform negative emotions, offering a sense of calm and stability.
  Strength and determination: The stone's association with strength and endurance makes it a popular choice for those looking to achieve their goals and persevere through challenging times.
  Contemporary Significance
  In modern times, black onyx rings are worn for a variety of reasons:
  Fashion: The timeless beauty of black onyx makes it a popular choice for contemporary jewelry. Black onyx rings are often worn simply for their aesthetic appeal.
  Personal style: Many individuals choose to wear black onyx rings as a form of self-expression. They can complement a wide range of personal styles, from classic to edgy.
  Protection and energy: Some people still believe in the protective and grounding properties of black onyx. Wearing the stone can serve as a reminder to stay centered and resilient in the face of life's challenges.
  Sentimental value: Black onyx rings are often passed down through generations as heirlooms, carrying with them the memories and stories of ancestors.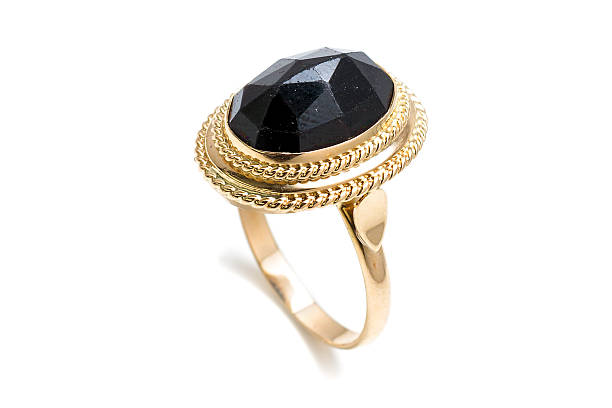 When selecting a black onyx ring, it's essential to consider factors like quality, design, and personal significance. Look for well-crafted, authentic black onyx gemstones and choose a design that resonates with your style and intentions.
  In Conclusion
  Wearing a black onyx ring is a multifaceted experience that combines history, symbolism, and personal meaning. Whether you wear it for protection, courage, or simply because you appreciate its beauty, the black onyx ring is a piece of jewelry that carries with it a rich and enduring legacy. Its deep black color and the profound symbolism associated with it make it a captivating choice for those seeking to express themselves and connect with their inner strength.