A ring inlaid with side stones typically includes the following components:
  The central or main gemstone, which is the focal point of the ring. Commonly, this is a diamond, but it can also be a colored gemstone like a sapphire or emerald.
  These are the smaller gemstones or diamonds that are set on either side of the main gemstone, adding sparkle and enhancing the overall aesthetics of the ring.
  The ring's band or shank, usually made of precious metals like gold (white, yellow, or rose) or platinum, which holds the gemstones in place.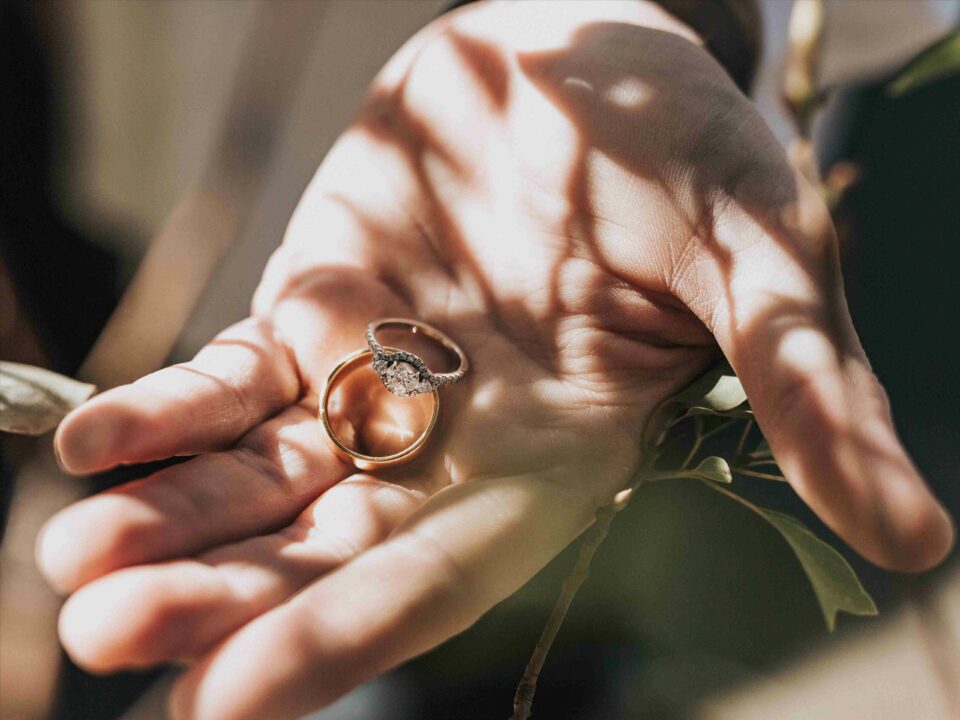 Side stones can be held in place with various settings such as prong settings, channel settings, or pave settings, depending on the design.
  The quality of the ring's construction and setting work, ensuring the side stones are securely and beautifully integrated into the ring's design.
  A ring inlaid with side stones is a popular choice for engagement rings, as the side stones accentuate the central gemstone, adding elegance and brilliance to the overall appearance. The specific design and arrangement of these components can vary, allowing for a wide range of customization options.If you would like to know more about side stone engagement rings, welcome to CoolringJewelry.