When it comes to choosing an engagement ring, couples are increasingly drawn to unique and timeless designs that symbolize their love and commitment. Among the myriad options available, the oval engagement ring paired with a complementary wedding band has emerged as a stunning and sophisticated choice. In this blog post, we'll delve into the allure of oval engagement rings, explore the various styles of wedding bands that beautifully complement them, and discuss why this combination is capturing the hearts of modern couples.
  Oval engagement rings have been gaining popularity for several reasons, one being their ability to blend classic elegance with a touch of modernity. The elongated shape of an oval diamond creates the illusion of longer, slender fingers, making it a flattering choice for all hand shapes. The oval cut also offers a larger surface area than traditional round diamonds, providing an exceptional sparkle and brilliance that captivates onlookers.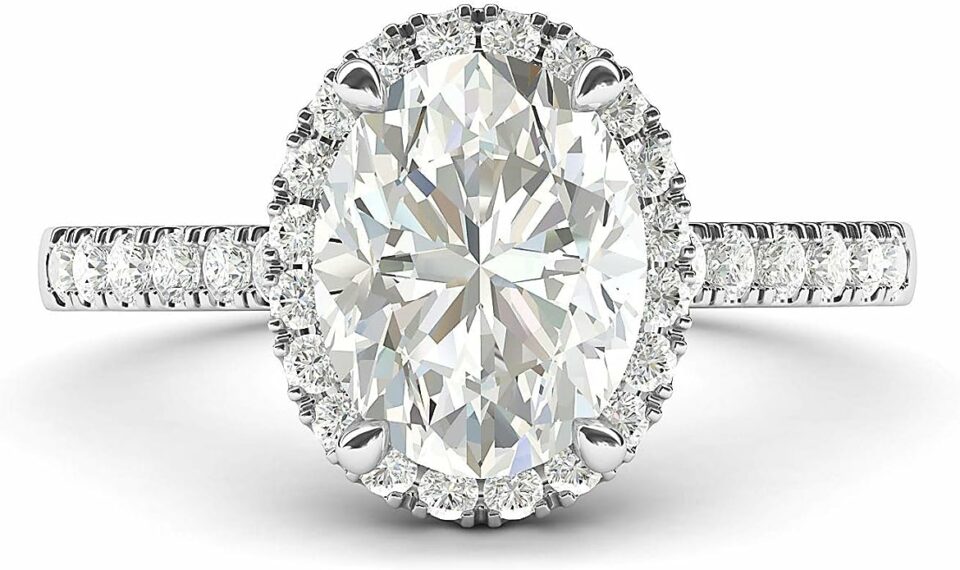 Versatility in Design:
  One of the key features that sets oval engagement rings apart is their versatility in design. Whether set in a simple solitaire setting, surrounded by a halo of smaller diamonds, or accented with intricate side stones, the oval shape effortlessly adapts to various styles. This adaptability allows couples to choose a ring that perfectly aligns with their personal preferences and unique love story.
  Complementary Wedding Bands:
  Selecting a wedding band that complements the oval engagement ring is an art in itself. Many couples opt for a contoured wedding band that gracefully hugs the curves of the oval shape, creating a seamless and harmonious pairing. Another popular choice is a classic pave or channel-set band that enhances the overall brilliance of the engagement ring without overshadowing its distinctive shape.
  Mixed Metal Magic:
  To add an extra layer of sophistication, couples are increasingly experimenting with mixed metal combinations. A rose gold oval engagement ring paired with a white gold or platinum wedding band creates a captivating contrast that symbolizes the union of two distinct individuals coming together to form a harmonious whole.
  One of the advantages of choosing an oval engagement ring with a matching wedding band is the opportunity for customization. Jewelers often offer the option to create a bespoke set, allowing couples to choose the metal, setting, and additional details that resonate with their style. This personalized touch makes the ring even more meaningful and unique.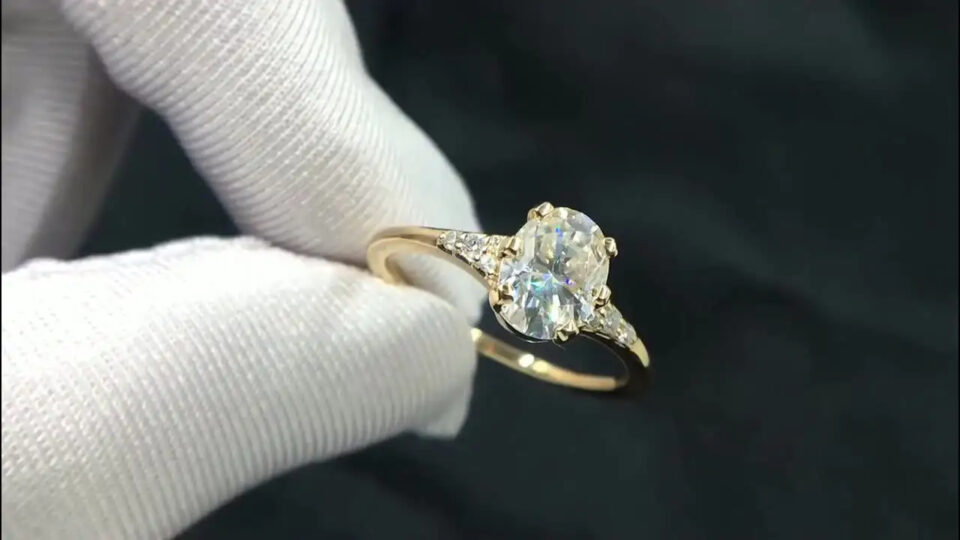 Symbolism and Significance:
  Beyond their aesthetic appeal, oval engagement rings hold symbolic significance. The oval shape is often associated with eternity, balance, and the continuous cycle of life. When combined with a wedding band, this duo becomes a powerful symbol of enduring love and commitment, making it a cherished heirloom for generations to come.
  In the realm of engagement rings, the oval cut stands out for its timeless beauty and versatility. When paired with a thoughtfully chosen wedding band, this combination creates a breathtaking ensemble that reflects the unique love story of each couple. Whether you're drawn to classic elegance or contemporary flair, the oval engagement ring with a matching wedding band is a choice that transcends trends, promising enduring beauty and sentimental value.